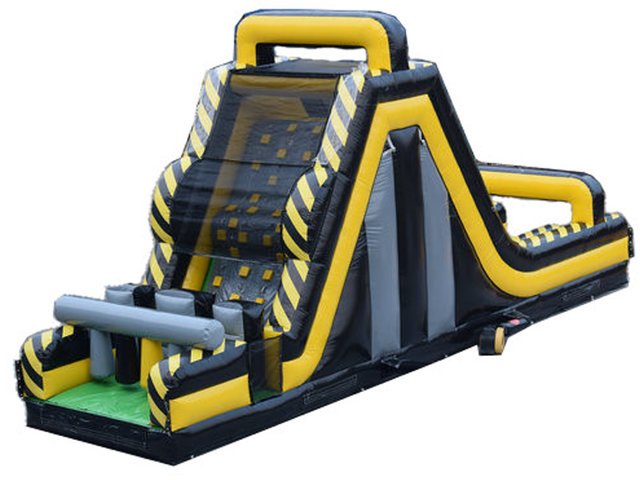 Toxic Rock Climb Slide
The Toxic
Rock Climb Slide
is the ultimate in competitive entertainment for your party or outdoor event. Two riders can challenge each other to see who can climb up the rock wall and then head down the 12 foot tall slide the fastest. The
Rock Climb Slide
is a stand alone inflatable rock climbing wall and slide.
Our Toxic
Rock Climb Slide
features bright rainbow colors, which makes it eye-catching and suitable for boys and girls of all ages. It is ideal for birthday parties, summer or day camps, field days, youth sports team parties or any outdoor event that would enjoy the fun of an inflatable slide combined with the thrill of competition.
Pair this unit with our other toxic Obstacle Course pieces to create an even more intense challenge up to 100' in length.
Dimensions:
40' x 11' x 19'