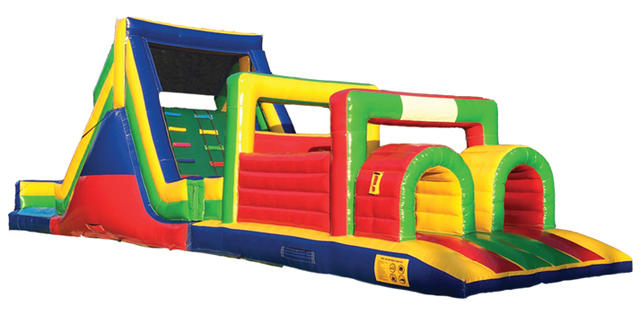 Mega Obstacle Course Wet
Dimensions: 18'H x 52'L x 18'W
Outlet: 2 outlets (different circuits)

Ready to race into a splashin time? Then the Mega Obstacle Course is the one for you! This bright, colorful obstacle features tunnel entrances, obstacles to kick and climb over when running and racing through, a climbing wall and lastly splashin you out on to the big slide. This obstacle course is a great way to cool down on your own or even having your own race with a friend. This obstacle course will be sure to keep you feeling pumped and excited for a splashin good time.