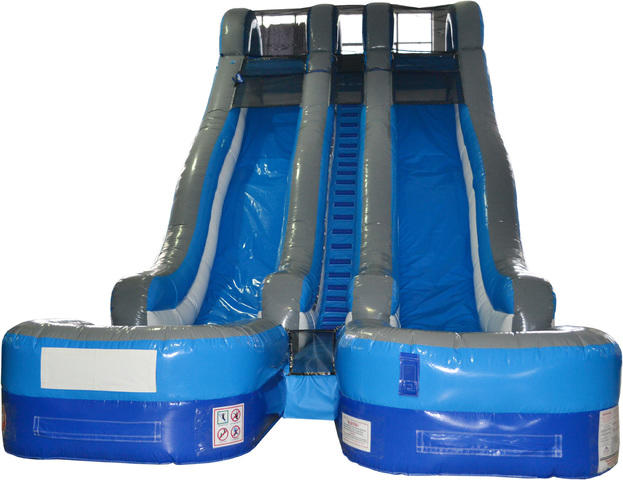 24' Blue Lagoon Dual Lane Waterslide
Dimensions: 24'H x 36'L x 17'W

The biggest blue waterslide you will see! We doubt you will ever feel BLUE riding down this tall waterslide. Built tall at 24' high, double the lanes equals double the fun. Two lanes built in with a curvy bend in the middle to give the ride double the excitement! Ride down big blue by yourself or race a friend. You are bound to have a big blue time either way!