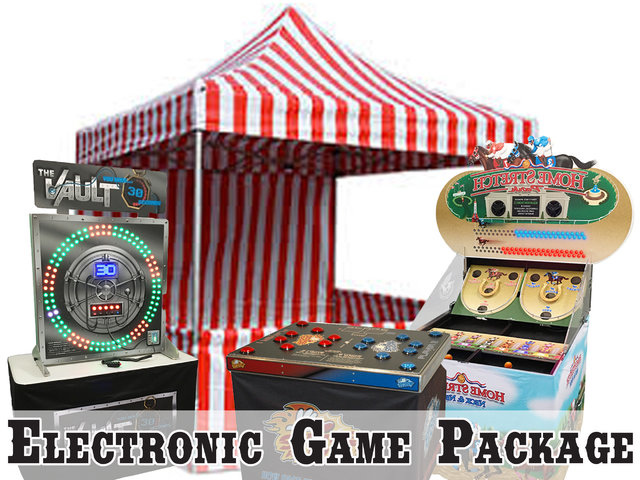 Electronic Game Package
STEP RIGHT UP to an electronic game under one of our carnival tents. Our Electronic games add a level of sophistication to your carnival and take it to the next level.
Whether you want to:
• Crack the Vault
• Race Down the Home Stretch
• Go Head to Head in Strike A Light
• Test your stability on the Mega Wire
• Test your Operation Skills
ª or Pluck the Ducks
Prices vary by game type. Please allow us to create an amazing custom package and quote for you.
Contact us at:
(302) 376-JUMP or Rentals@jumpOnOver.com